We're wrapping Women's History Month with an homage to the women of cannabis. More and more of us are experiencing normalcy around cannabis in our everyday lives. It can be easy to forget that access to cannabis hasn't always been so convenient. Here's to celebrating the women who have carried the cannabis movement in the past and those who continue to act in service to the plant today.
Women Cannabis Activists Throughout History
From ancient goddesses to Maya Angelou to modern women like you, cannabis has been a thread woven into women's wellness throughout time.
As far back as the Mesopotamian civilization, Ishtar, the goddess of healing encouraged the use of cannabis as an herbal remedy, holding its plant wisdom in high regard.
Queen Victoria reportedly used cannabis for menstrual cycle relief. Wise woman, ?.
Maya Angelou has recounted her experiences with cannabis and wrote in Gather Together in My Name,
"From a natural stiffness, I melted into a grinning tolerance. Walking on the streets became high adventure, eating my mother's huge dinners an opulent entertainment, and playing with my son was side-cracking hilarity. For the first time, life amused me
."
Not too long ago, in 1969, Margaret Mead, a well known anthropologist spoke her truth before congress advocating for the legalization of marijuana among other recommendations for improvements in the healthcare system.
Mary Jane Rathbun, also known as "Brownie Mary", was a cannabis rights activist who focused on access for the medical community. In the 80's and 90's she made her infamous "pot brownies" and distributed them to patients. Upon serving time for one of her three arrests, Mary became intertwined with the AIDS community which fueled her passion to new heights. Her dedication to
cannabis law reform was influential to the passing of Proposition 215 in California, which legalized medical marijuana in the state. She continued to make her magical brownies as an act of compassion until the demand surpassed her ability to supply.
We commend local Colorado activist, Wanda James, who opened a cannabis dispensary in 2009, earning the title for first African American woman to legally own a dispensary. She's an advocate for social equity, social consumption and is fervent about diversifying the industry with inclusion of women and minorities.
You may have heard the story of Jane West, an event manager who was let go from her long-standing corporate position following her public promotion of cannabis use. By that time she had successfully founded an elegant cannabis consumption event company. She has since built her multifaceted brand and kept diversity of the culture intact while doing so. She reports 80% of the company is owned by women and people of color.
These are but a few stories of women who have advanced the cannabis conversation. Another woman we're celebrating is Moon Mother Hemp's CEO + Founder.
Founder Spotlight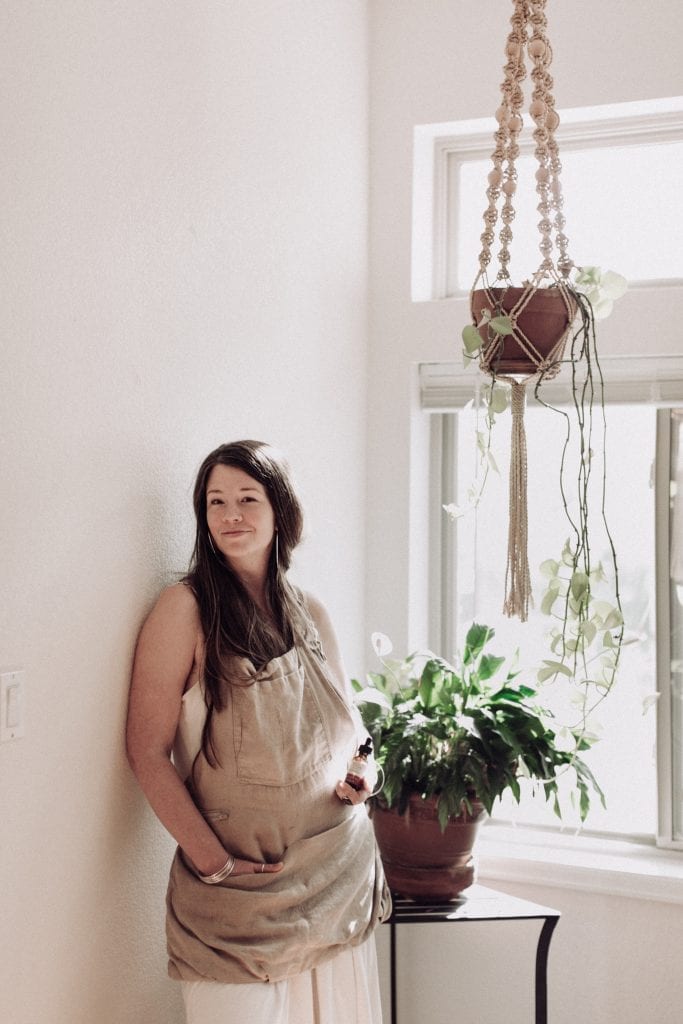 Jessica Bates, Certified Clinical Herbalist, brings a unique perspective and deep passion to the industry.  Her long standing relationship with the cannabis plant started in her teens. Over the years her affinity towards plant healing led her to pursue herbalism. She draws from over ten years of experience working with medicinal herbs. This wisdom is used to craft each Moon Mother 
product formulation. Jessica's
 special interest in creating products for women's health and wellbeing, inspired the Wise Woman Bath Salts and the Wise Woman Healing Balm for menstrual relief. 
As a mother of two young girls, Jessica's leads as a strong example of providing clean products with integrity and doing so in a way that prioritizes preserving the environment for generations to come. 
Other Female Founders We're Crushing On
One fundamental ideology of the Moon Mother Hemp brand is collaboration over competition. Especially when it comes to female cannabis entrepreneurs. In the spirit of spreading the wealth and lifting our fellow sisters we're sharing four other female founders doing amazing work!
As a woman owned company, we appreciate your support! If you read and enjoyed this article, even beyond Women's History Month, we want to thank you with a gift. Add the note 'goddess' to your next order to receive a free Wise Woman Balm sample as a gift. Wishing you wellness and peace.