Are you longing for a weekend retreat? What if you could do it at home? A time to check out of life's busy-ness and check into safety and solitude?
It seems we are spending more time at home than usual yet not quite feeling relaxed. It's likely because there's little differentiation between what is work or play.
Even though we're out and about less, we still need time to decompress!
Here are 6 steps you can take to create a restorative and rejuvenating 24 hours at home.
Find your next free day on the calendar and mark it off for YOU. Then, get started with this guide to prepare your  weekend retreat at home: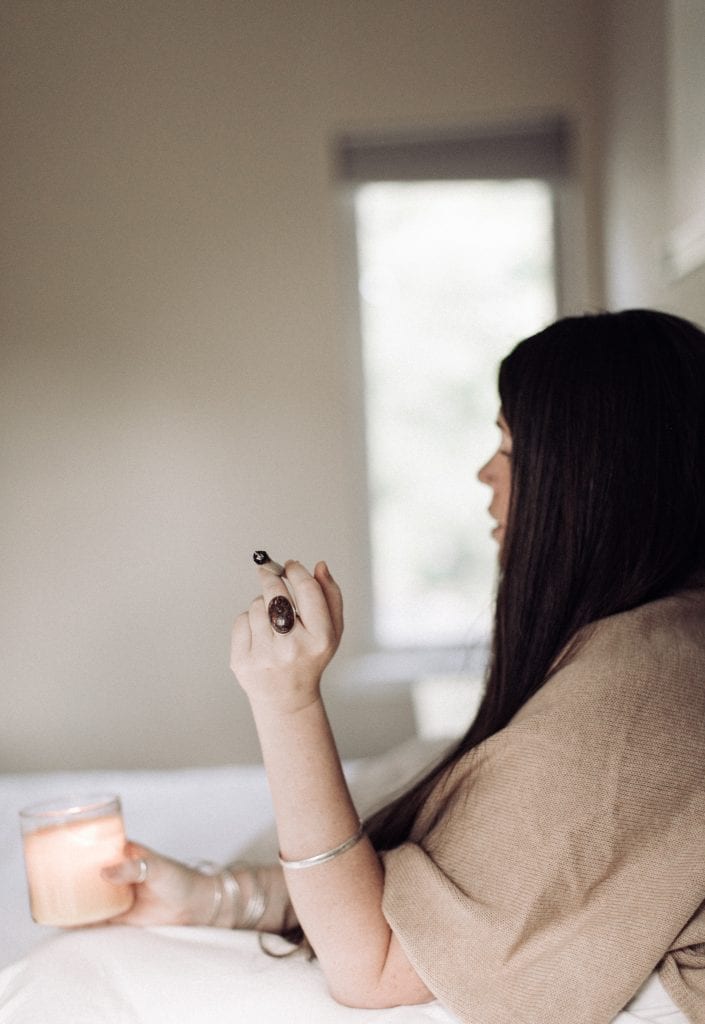 Set the Scene
This step is the most important! Prepare your space by making little changes to your environment that will have grand impact. Choose an area in your home and make it calming and comfortable for you.
Some ideas are to make a playlist, choose specific aromatherapy, add a visual effect with candles (be careful) and collect comfortable materials to wear and lounge on.
You may need to communicate your intentions to the others in your home in order to decrease distractions and optimize relaxation.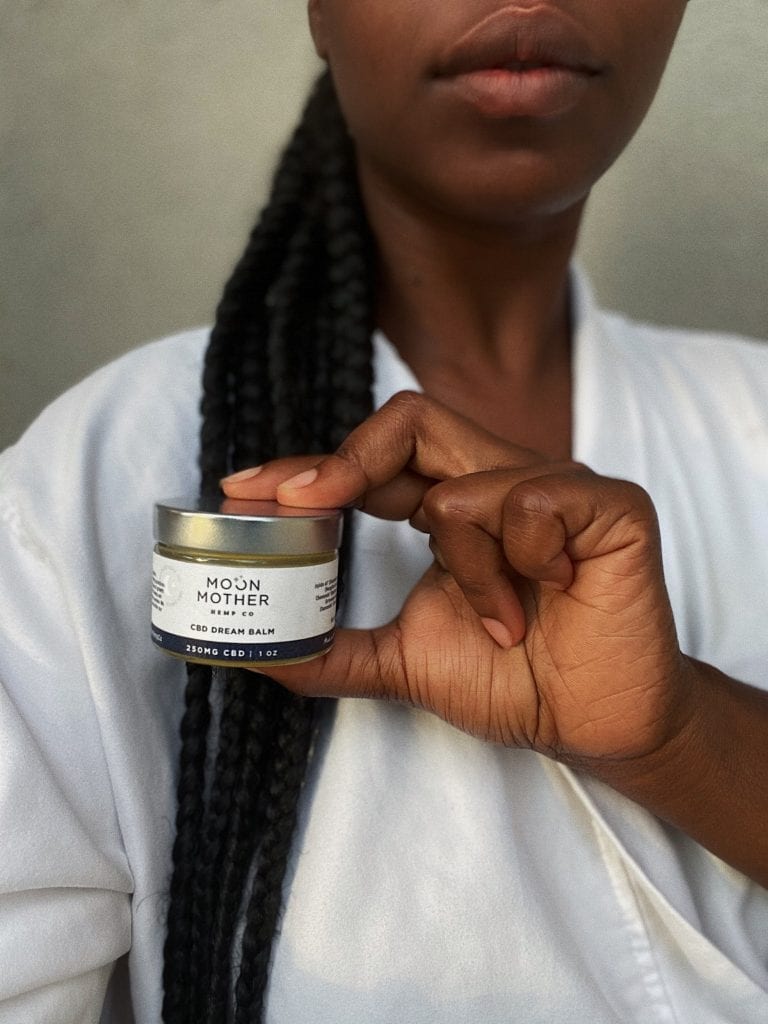 Deep Rest
Number one on your agenda for a home retreat will be deep rest. This is different than deep sleep.
Rest includes your whole being, not just your physical body. You may choose reading, meditation, or yoga to name a few.
One Moon Mother product crafted specifically to restore calm and balance is our CBD Dream Balm.
Before engaging in your deep rest activity, apply the balm to your neck, temples, wrists and in between toes to enhance the effect of tranquility.
Plan Physical Nourishment
Retreats will often provide you with fresh, high quality and nutrient dense meals. Mimic this offering by planning nourishing meals and snacks in advance.
You may consider a crock pot meal filled with vegetables that will be hot and ready when you are. Or you may simply choose to concoct a Golden Mylk latte inside of your  favorite mug.
Here's a link to our Cinnamon CBD infused Golden Mylk tutorial with a recipe included for inspiration.
Enjoy Self Massage
The benefits of massage include reducing muscle tension, improving circulation, reducing stress hormones, increasing flexibility and more.
Take this opportunity to check in with your body and perform self massage.
Break out our therapeutic, lavender scented massage oil to gently soothe muscles and restore balance to body and mind.
Tune into our Instagram guest, Laura Wilkerson, LMT this Sunday, August 30th at 1 PM MST to learn techniques for lymphatic draining and tension release you can do at home!
Prioritize Tech Free Time
Let's face it, we rarely get a break from our phones!
One obvious way to make this retreat feel truly resetting to your system is to lock away all tech devices for the duration of your "get away".
Unplug from the world but keep a notebook next to you in case you feel the urge to make a note.
Have a Spa Moment
Give your skin some extra rejuvenation by having a spa moment. Our 3-Part CBD Beauty Bundle makes it easy to cover the essential skincare steps while receiving the perks of certified organic botanicals.
Nourish with our Hemp and Manuka Honey Mask, renew fine lines with our Eye Serum and find your Glow with our Skin Serum. Leave your mask on for a few extra minutes to augment the benefits and say affirmations in the mirror as you anoint yourself with our luxurious serums.
It doesn't take much beyond making the space and time to create a weekend retreat. What truly makes the experience special is the intention and details you tailor to your personal liking.
Now that you've got a plan for enjoying a peaceful fortress within your home, we hope you'll set some time aside to pour into you.